Clinic BeauCare, located in Machelen, in the outskirts of Brussels, is a private clinic dedicated to cosmetic and plastic surgery. We offer a wide range of the most progressive plastic and aesthetic surgery at honest all-inclusive prices.
Our clinic is fully equipped with the latest technology to provide you with the highest level of surgery.
More information
About Clinic BeauCare and cosmetic surgery in Belgium
Quality without compromise in cosmetic surgery
Clinic Beaucare is dedicated to aesthetic and plastic surgery. The surgeons at Clinic BeauCare are all experienced surgeons and registered at the Belgian Order of Physicians.
The staff at the clinic is specialized in plastic surgery and dedicated to the service and the comfort of the patient.
Our operating rooms are fitted with the latest equipment (and have approved S3 classification).
Are the prices mentioned on the website all-inclusive prices? What is covered?
The prices on our website are all-in and include the following:
The intervention at Clinic BeauCare and the necessary equipment for a smooth conduct of the operation,
All prostheses, support bra and lipo-panty,
All necessary medication on the day of the surgery (pain medication, etc),
All post-operative care at Clinic BeauCare within 1 year after the surgery (removal of stitches, drains, changing of bandages, etc),
All check-ups within the year of the surgery,
A guaranty of 1 year: We will proceed within 1 year after the surgery with a free re-intervention in case of medical complication.
VAT is included in our prices since 2016. Have a look at the all-in prices of Clinic BeauCare.
Discover the Clinic BeauCare in pictures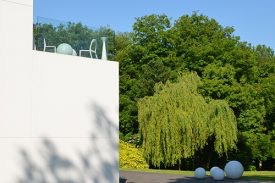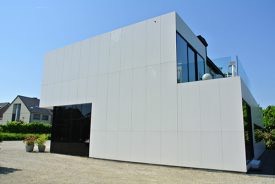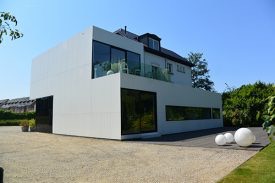 Our main surgeries:
Clinic BeauCare offers a wide range of cosmetic surgery in a day clinic system. The most frequent surgeries are breast augmentation, liposuction, facelift, abdominoplasty but also many others such as eyelid surgery, ear correction, buttock, gynecomastia, etc.
What are the guarantees related to a private clinic?

Clinic BeauCare uses the latest equipment in our very recent and modern premises. Our three operating rooms have an approved S3 classification and the purified air is according to standards of ISO Class 7.
How is a surgery at Clinic BeauCare?
Good to know
: find all the information on how to plan your trip, especially regarding transportation and hotels, in the heading "
prepare your trip
".
Patient reviews
Breast Implants 260cc Moderate profiles for a natural breast
After a lengthy conversation with my surgeon,Dr Ulens, she recommended the best implants for me based on my measurements etc. I opted for 260cc moderate profiles as I didnt do this for big boobs I just wanted some boobs there that still look natural!
I first heard about Beaucare through a friend who had their augmentation last year. I have wanted breast implants since I can remember and after coming back off holiday (fed up with how i feel in a bikini!) I decided to book a consultation. My consultation was great,
i had time to ask all the questions I wanted and found out about the rough recommended size implants etc.

The following day I emailed Beaucare to book a surgery date! I booked the op for about 5 weeks time and paid the deposit. All was really smooth and easy to do. I opted for Dr Sara Ulens as my surgeon and she was amazing. I had to travel to Brussels and did so the night before the op, stayed in a lovely hotel The Lodge Vilvoorde, would definitely recommend.

On the day of the surgery I arrived at the clinic, I was so surprised how modern, clean and fresh it was, both me and my mum were really impressed. I then had a lengthly conversation with Dr Ulens and she recommended the best implants for me based on my measurements etc. I opted for 260cc moderate profiles as I didnt do this for big boobs I just wanted some boobs there that still look natural! My surgery went great and before I knew it I was awake, having to travel back to the hotel was abit annoying as I was so weak but wasn't realy a problem. I travelled home the next day on the Eurostar fine!

I am now 2 weeks post op and am now feeling almost fully recovered! Had my dressings removed yesterday and am so pleased with my scars so far, quite small and not massively noticeable! All in all i would highly recommend Beaucare, the service at the clinic was amazing and they are always on hand via email to answer any questions I have! As well as the price being a lot cheaper than in the UK, I chose the clinic because I felt they really was the best and most natural looking results compared to some UK cosmetic companies I had
consultations with. My size is perfect, im now a 32c and am sooo pleased i finally done it!! Good luck to anyone going ahead with it, best thing I've done!