Clinic BeauCare, located in Machelen, in the outskirts of Brussels, is a private clinic dedicated to cosmetic and plastic surgery. We offer a wide range of the most progressive plastic and aesthetic surgery at honest all-inclusive prices.
Our clinic is fully equipped with the latest technology to provide you with the highest level of surgery.
More information
About Clinic BeauCare and cosmetic surgery in Belgium
Quality without compromise in cosmetic surgery
Clinic Beaucare is dedicated to aesthetic and plastic surgery. The surgeons at Clinic BeauCare are all experienced surgeons and registered at the Belgian Order of Physicians.
The staff at the clinic is specialized in plastic surgery and dedicated to the service and the comfort of the patient.
Our operating rooms are fitted with the latest equipment (and have approved S3 classification).
Are the prices mentioned on the website all-inclusive prices? What is covered?
The prices on our website are all-in and include the following:
The intervention at Clinic BeauCare and the necessary equipment for a smooth conduct of the operation,
All prostheses, support bra and lipo-panty,
All necessary medication on the day of the surgery (pain medication, etc),
All post-operative care at Clinic BeauCare within 1 year after the surgery (removal of stitches, drains, changing of bandages, etc),
All check-ups within the year of the surgery,
A guaranty of 1 year: We will proceed within 1 year after the surgery with a free re-intervention in case of medical complication.
VAT is included in our prices since 2016. Have a look at the all-in prices of Clinic BeauCare.
Discover the Clinic BeauCare in pictures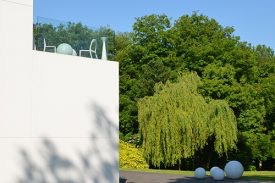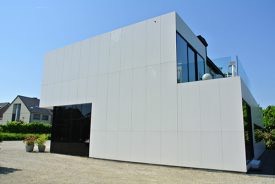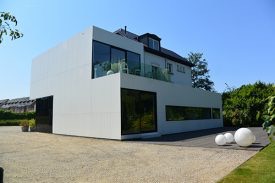 Our main surgeries:
Clinic BeauCare offers a wide range of cosmetic surgery in a day clinic system. The most frequent surgeries are breast augmentation, liposuction, facelift, abdominoplasty but also many others such as eyelid surgery, ear correction, buttock, gynecomastia, etc.
What are the guarantees related to a private clinic?

Clinic BeauCare uses the latest equipment in our very recent and modern premises. Our three operating rooms have an approved S3 classification and the purified air is according to standards of ISO Class 7.
How is a surgery at Clinic BeauCare?
Good to know
: find all the information on how to plan your trip, especially regarding transportation and hotels, in the heading "
prepare your trip
".
Patient reviews
By
lashes.34
on

28/10/2015
I had my breast augmentation done at Clinic Beaucare last Friday and I feel fabulous! They were so helpful and Dr Sarah Ulens couldn't have been nicer or more professional. I was seen at 2pm she talked me through the various options, even though I already new what I wanted (was a 32b wanted to go to a 32dd) I had under the muscle 435cc implants. I was back in the hotel at 6 watching tele. The first night was very uncomfortable I'm not going to lie but I haven't taken any pain relief since Saturday and I'm extremely pleased with the result so far. I'd highly recommend Dr Ulens and her team.
I had a consultation about 1/2 an hour before the op with Dr Sarah Ulens, she showed me various implants and talked through the possibilities explaining what would work best for me. I went in wanting the implants over the muscle as the recovery time is a lot quicker but opted for under the muscle as it would be a more natural effect. She measured me and took some photos (side shots and front) then introduced me to the anesthesiologist who asked me various health questions and answered mine he then took me downstairs to the operating room and got me ready for surgery. The next thing I knew I was waking up in the recovery area. One thing I will say is its very cold in there and they only gave me a thin blanket so I was glad when they wheeled me upstairs where it was much warmer. I was also extremely thirsty when I woke up but they said I wasn't allowed any water as I might be sick from the general anestheic.

They like you to stay close incase of any complications. I stayed just around the corner in hotel Campanile it was only £30 for the night, nice and clean very similar to a travel lodge over here and it's a stones throw from vilvoorde train station. For me it wasn't painful the worst thing was getting over the anesthetic, I don't think I would of wanted to travel back home that night as I felt strange I just wanted to sleep.