Clinic BeauCare, located in Machelen, in the outskirts of Brussels, is a private clinic dedicated to cosmetic and plastic surgery. We offer a wide range of the most progressive plastic and aesthetic surgery at honest all-inclusive prices.
Our clinic is fully equipped with the latest technology to provide you with the highest level of surgery.
More information
About Clinic BeauCare and cosmetic surgery in Belgium
Quality without compromise in cosmetic surgery
Clinic Beaucare is dedicated to aesthetic and plastic surgery. The surgeons at Clinic BeauCare are all experienced surgeons and registered at the Belgian Order of Physicians.
The staff at the clinic is specialized in plastic surgery and dedicated to the service and the comfort of the patient.
Our operating rooms are fitted with the latest equipment (and have approved S3 classification).
Are the prices mentioned on the website all-inclusive prices? What is covered?
The prices on our website are all-in and include the following:
The intervention at Clinic BeauCare and the necessary equipment for a smooth conduct of the operation,
All prostheses, support bra and lipo-panty,
All necessary medication on the day of the surgery (pain medication, etc),
All post-operative care at Clinic BeauCare within 1 year after the surgery (removal of stitches, drains, changing of bandages, etc),
All check-ups within the year of the surgery,
A guaranty of 1 year: We will proceed within 1 year after the surgery with a free re-intervention in case of medical complication.
VAT is included in our prices since 2016. Have a look at the all-in prices of Clinic BeauCare.
Discover the Clinic BeauCare in pictures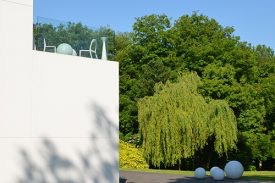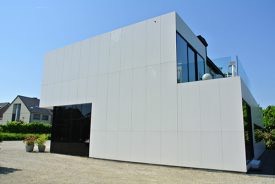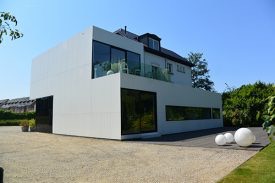 Our main surgeries:
Clinic BeauCare offers a wide range of cosmetic surgery in a day clinic system. The most frequent surgeries are breast augmentation, liposuction, facelift, abdominoplasty but also many others such as eyelid surgery, ear correction, buttock, gynecomastia, etc.
What are the guarantees related to a private clinic?

Clinic BeauCare uses the latest equipment in our very recent and modern premises. Our three operating rooms have an approved S3 classification and the purified air is according to standards of ISO Class 7.
How is a surgery at Clinic BeauCare?
Good to know
: find all the information on how to plan your trip, especially regarding transportation and hotels, in the heading "
prepare your trip
".
Patient reviews
A year on and I am absolutely delighted with the result. My love life is incredible and it was by far the best decision I made. It has changed my life.
I was nervous about having a labiaplasty procedure done but knew I could never enjoy making love properly until I did. I was recommended by a friend to visit Clinic Beaucare. She had breast implants and labiaplasty the year before and loved the results. I went to my initial consultation in Harley Street and found the doctor quite dismissive wiith little time for my questions, however my friend had had the same experience but said that the team in Brussels were lovely.

I decided to go ahead and the staff in Brussels were great. I arrived and was made to feel at ease and the procedure was fast and painless! I opted to have only local anaesthetic, so was awake throughout and although it was a weird experience it was over quickly. I was in bearable pain for a couple of days afterwards and very swollen for a couple of weeks but just took it easy. My main problem was a mild infection in week 2 as my stitches didn't dissolve
quickly and caused irritation, this did cause problems for 3 weeks with a couple of them becoming mildly infected but I took a course of antibiotics and was fine.

A year on and I am absolutely delighted with the result. My love life is incredible and it was by far the best decision I made. It has changed my life.