Breasts can be enlarged by both breast implants as by means of lipotransfer (breast fat transfer, natural breast augmentation).
Natural breast augmentation: technique
This procedure involves removal of excess fat on the belly or thighs via lioposuction and reinsert the fat cells into the breasts in order to enlarge them. As this technique only uses endogenous substances one speaks a natural breast augmentation.
Lipotransfer: advantages and disadvantages
The disadvantage of a natural breast augmentation is that the desired breast volume often can't be achieved in one procedure. The surgeon can only gradually enhance the volume of the breasts. You should be well aware that 30% to 50% of the fat tissue will disapear over the 6 weeks and 3 months after your surgery.
Therefore you will need mutiple cosmetic procedures in order to go up to the desired volume. Because different treatments might be necessary, it is impossible to make an exact price quotation.
By means of lipotransfer, breasts can only be enlarged by 1 cupsize, exceptionally 1,5 cupsize.
In some cases the fatt cell destruction may lead to the formation of calcification. These calcifications are harmless, but may lead to some concerns when they show on mammography. They might refer to breast cancer.
Breast implants on the other hand, don't affect the detection of breast cancer.
Therefore Clinic Beaucare prefers to perform a breast augmentation with breast implants instead of using fat transfer.
For reconstructive surgery, after detection of breast cancer, this technique is often applied, because of the full reimbursement for this type of surgery.
Patient reviews
By
Judyblueeyes
on

03/10/2015
Thank you sooo much Dr Danau. Amazing craftsmanship.
4 weeks now and the twins look amazing. Thank you sooo much Dr Danau. Amazing craftsmanship. You made me feel at ease and delivered what you promised. another happy customer. The clinic is clean and and atmosphere friendly. Keep up the good work
Breast: Prices in Euros
Breast enlargement with cohesive gel silicone-filled implants with micro textured surface from 200 cc to 600 cc

3300

€
VAT incl.

Replacement breast implants

3300

€
VAT incl.

Breast reduction

3600 – 4950

€
VAT incl.

Breast uplift without implants

3600 – 4650

€
VAT incl.

Breast uplift with implants

5950 - 6950

€
VAT incl.

Capsular contracture

Additional cost of 950

€
VAT incl.
Discover the Clinic BeauCare in pictures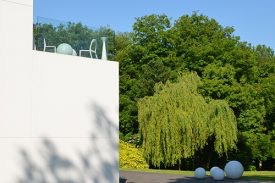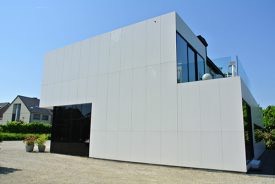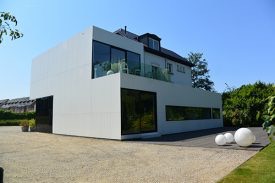 Breast augmentation photo's before and after
Click here to see photos of breast augmentation before and after